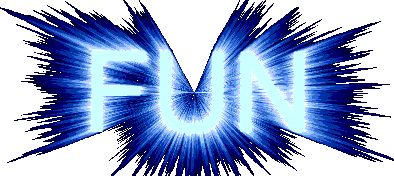 ... and God said:




and there was light.
Even he had forgotten about boundary conditions ...
To use the Interactive Activities on our web site you must have the Shockwave Plug-in installed on your computer. If you don't see some images, you will be prompted to download the plugin by clicking on the "Get Shockwave" button.
Physical Applets:
Other Java Applets on Physics:
Precvičte si svoje manuálne zručnosti:
(classic flash games)
Aktuálny počet prístupov od 21. 8. 2001: